My Sister's Granola is a
subscription based granola business

, with the original recipes founded by three sisters based in San Diego, California. The brand tells the story of the sister's rivalry. Growing up, they love to 'steal' each other's items.

The original recipe of the granola includes roasted cashews, coconut flakes, zante currants, hint of rosemary, avocado oil, chia seeds, and agave Nectar. After a bite of the granola, there is a hint of sweet and saltiness at the end.

The granola brand design has a fun vibe with cartoon illustration style. The eco-friendly bio degradable seed paper packagingconnects consumers to a more sustainable lifestyle.
Process

Research – Mood Board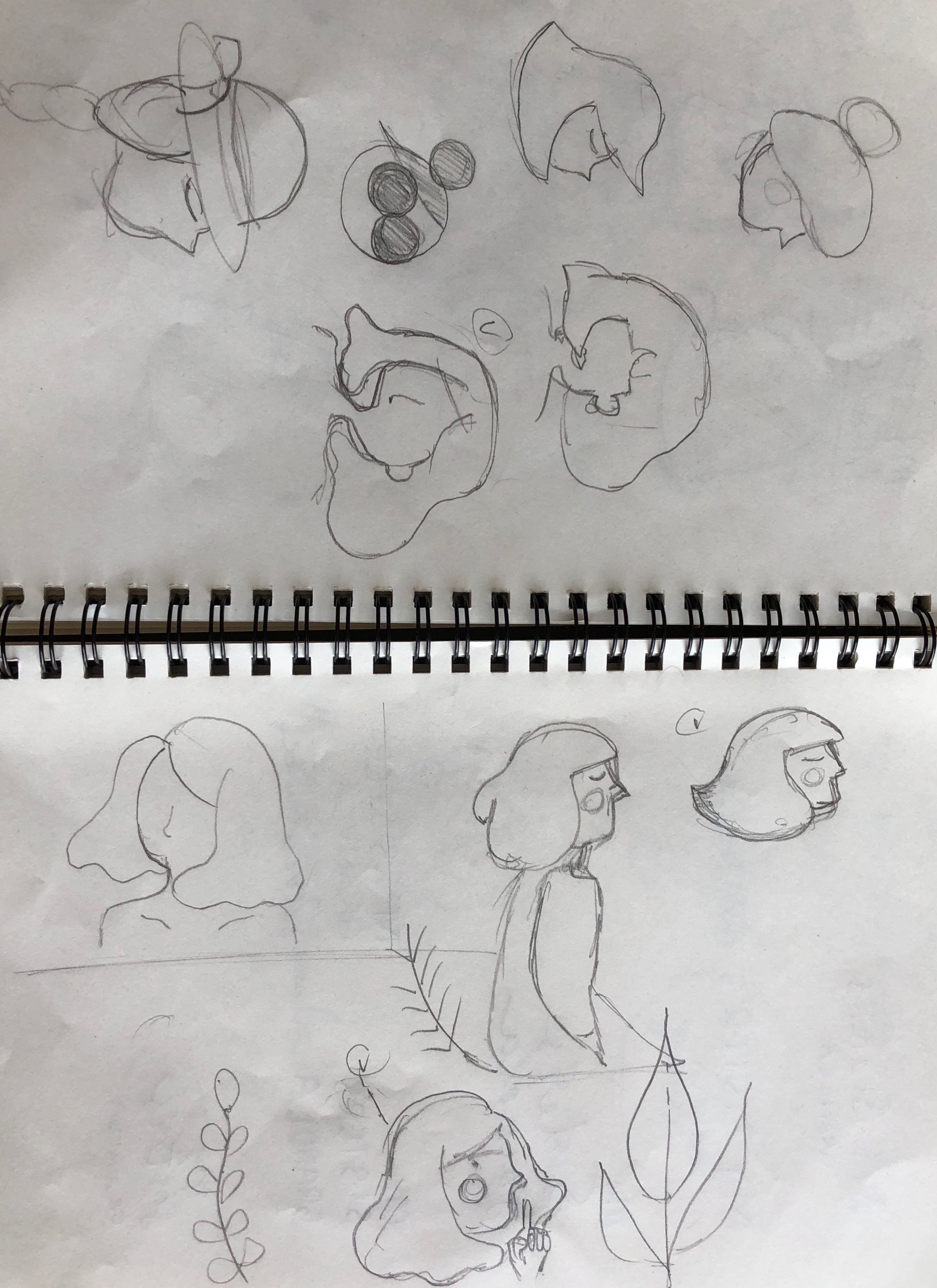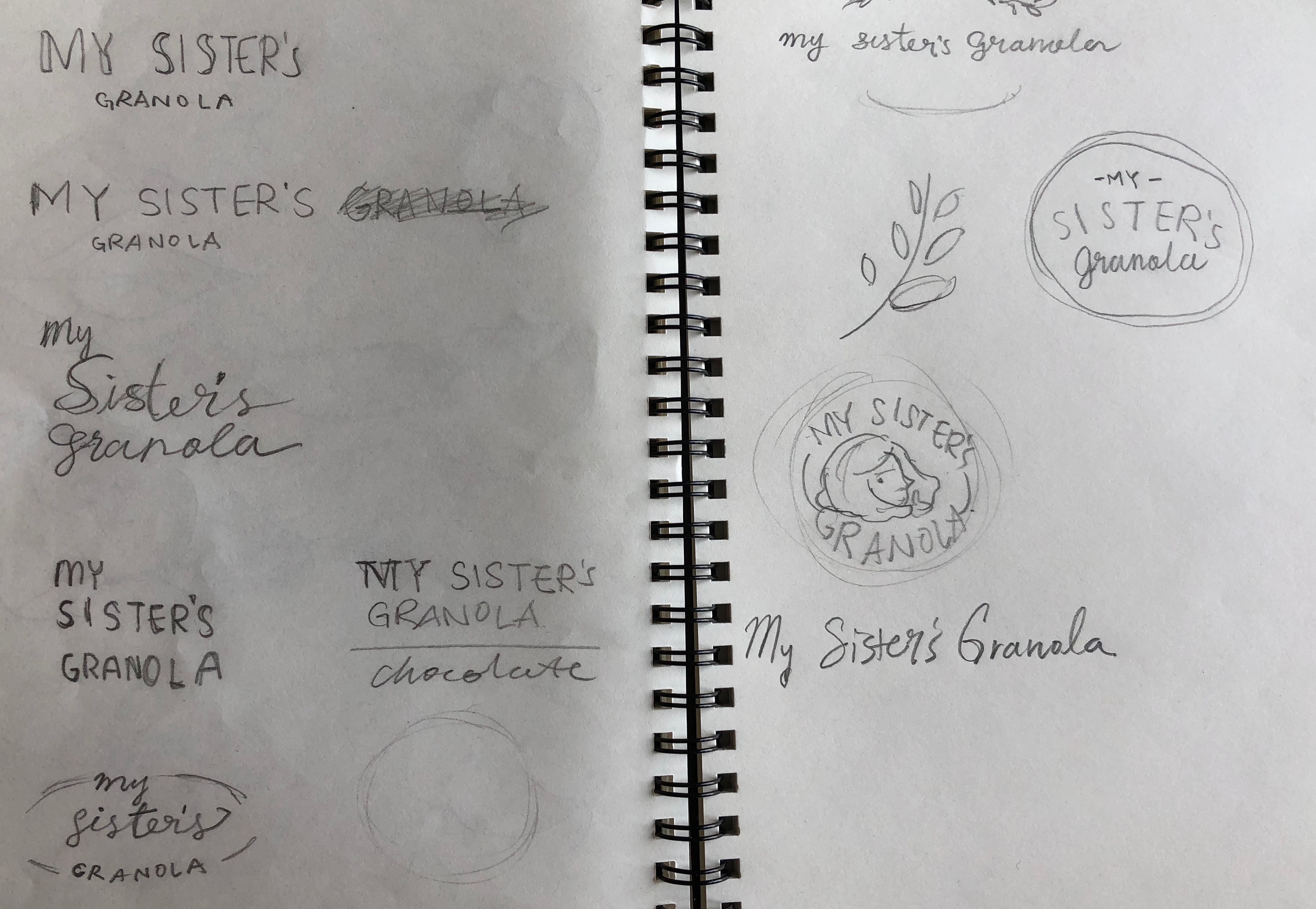 Logo

Strikethrough for the word 'Sister's' would also read My Granola instead of My Sister's Granola. The logo and the red head sister placing her finger on her lips for a "shh" tell the story of sister's rivalry, stealing each other's granola.

Packaging

My Sister's Granola will be packaged with pillow-case shaped biodegradable seed paper. Inside the packaging there will be an insert that tells a little bit about the story of My Sister's Granola, on the back will be an infographic instruction to how you can plant the seed paper packaging. The insert will be made with the seed paper as well.
Website

Website design for the granola subscription service