Cook For Me

A Personal Chef Searching Mobile App
Tools
Sketch, Photoshop, Illustrator, Marvel
Team
Adam Cho, Katie Wilkes, Jasmine Bulin
Timeline
Completed in a semester in the USC Iovine and Young Academy Program (4 months)
CHALLENGE
Design an experience that allows users to search for all levels of independent chefs for home cooking meal services.
SOLUTION
A personal chef searching mobile App to connect users with local chefs to come to their homes for unique dining experiences.
MY KEY CONTRIBUTIONS
- Research, Problem Definition
- Defining User Flow, customer journey, UI, prototype, logo & branding
---
RESEARCH
We started our project with creating a mindmap to brainstorm where to do competitive research and the proposal's feasibility/desirability for prospective users (chefs and customers)
COMPETITIVE RESEARCH
In our competitive research we catalogued a number of competitors both in the same industry and parallel industry, reviewing pricing, experience, challenges, and more.
We noticed the following themes:
Online/app services tend to serve high-density, city populations
Most "services" (aka not one private chef for long-time hire) rely on fixed/non-custom menus
INDIVIDUAL INTERVIEWS
What is your job/experience?
What events do you cook for?
How would you describe the experience of each event?
How do you get to the event location?
What is your price range?


We noticed the following themes:
Not knowing what kind of kitchen a chef is walking into is problematic at all levels of the industry
Customers focused on/will pay for experience (not just the meal)
Chefs often form long-lasting relationships with specific customers
Only 10% of Americans love cooking. 4/10 say they don't have enough time to cook, which results in Americans eating out at an average of 4.6 times a week.
SURVEY
We distributed this survey to participant peers and gathered results from 50 participants. Our participants fall into the following significant demographics:
60% are 25-34 years old
60% live in a family unit
We noticed the following themes:
Majority (82%) of participants use food delivery services
Majority of participants can envision themselves using a private chef service for larger events
Majority of participants are either indifferent or uncomfortable with a chef coming into their home

However, at the end of the survey LA-based participants were asked if they might be interested in having a private chef come to their home on our behalf and 25 participants typed in their email to indicate interest.
---
DEFINING THE PROBLEM

On demand chef services fail when they don't offer an experience. How might we bring back the experience of a home cooked meal?

---
OUR SOLUTION - "Dinner Is at Five"
Make a personal chef an affordable luxury
When you come home, dinner is ready. A trusted, consistent experience with chefs who know you.
Cook For Me aims to solve the problem by making home cooked meals accessible and affordable through an app. Independent chefs can connect directly with users, bringing their own expertise and resources. While the food is diverse, the experience is trusted, consistent, and comforting.
---


PERSONA
Jessica
MOM, 38 years old
Los Angeles, CA
"I am a busy mom, so if I am not working I'm taking care of my kids."
Married, has a family with 2 kids, one 10 year old boy and one 7 year old girl
Works full time job as a HR
Makes 100k
Jessica and her husband both work full time
Goal:
After a long day of work, she just wants to put food on the table for the family without spending too much time cooking and spending too much money
Frustrations:
finding time to cook, finding time to spend with family, finding food delivery expensive
Behaviors & Habits:
Jessica is always connected on the phone. She tries to not bring work home but occasionally does. During the week, she leaves office, pick up kids from after school activities, goes home to cook for kids, help kids with homework before she can spend some time on her own.
---
USER FLOW
Diners
When booking a meal, diners navigate through a variety of menu and chef options to select their perfect, home-cooked meal up to 24 hours in advance. They are then prompted to include all the necessary information in an easy-to-navigate platform, with details including party size, dietary restrictions, home entry directions, and even a photo and description of their kitchen.
Much like Wag or Uber, diners will receive real-time updates as their chef is en route, and-- if the diner has selected for the chef to arrive while they are away from home-- notifications for when the chef has entered the building, when the meal has been cooked and plated, and when the chef has exited.
Chef
Chef receives a notification when a meal has been booked and chooses to either accept or reject the reservation. Once the chef accepts, they confirm and prepare any necessary ingredients already sent to them from the Cook for Me ingredient delivery system.
Chefs are then guided through the navigation, parking, home entry, food preparation, plating, serving, and cleaning instructions specific to their reservation using a Cook for Me reminder system to help them stay on track. They are encouraged to add any personal flair or instructional entertainment if the diner is home, while using the system to remain on an clear timeline, ensuring they can meet their next reservation or simply make it home at a reasonable hour. Once the meal is prepared, plated, and enjoyed, both chef and diner may rate and review their experience.
---
LOGO & BRANDING
Hand holding the bowl gesture represents act of receiving warm and cooked ready-to-eat meal from chefs.
---
EMAIL & MARKETING Assets
This is the email templates designed for users
---
Low Fidelity Wireframe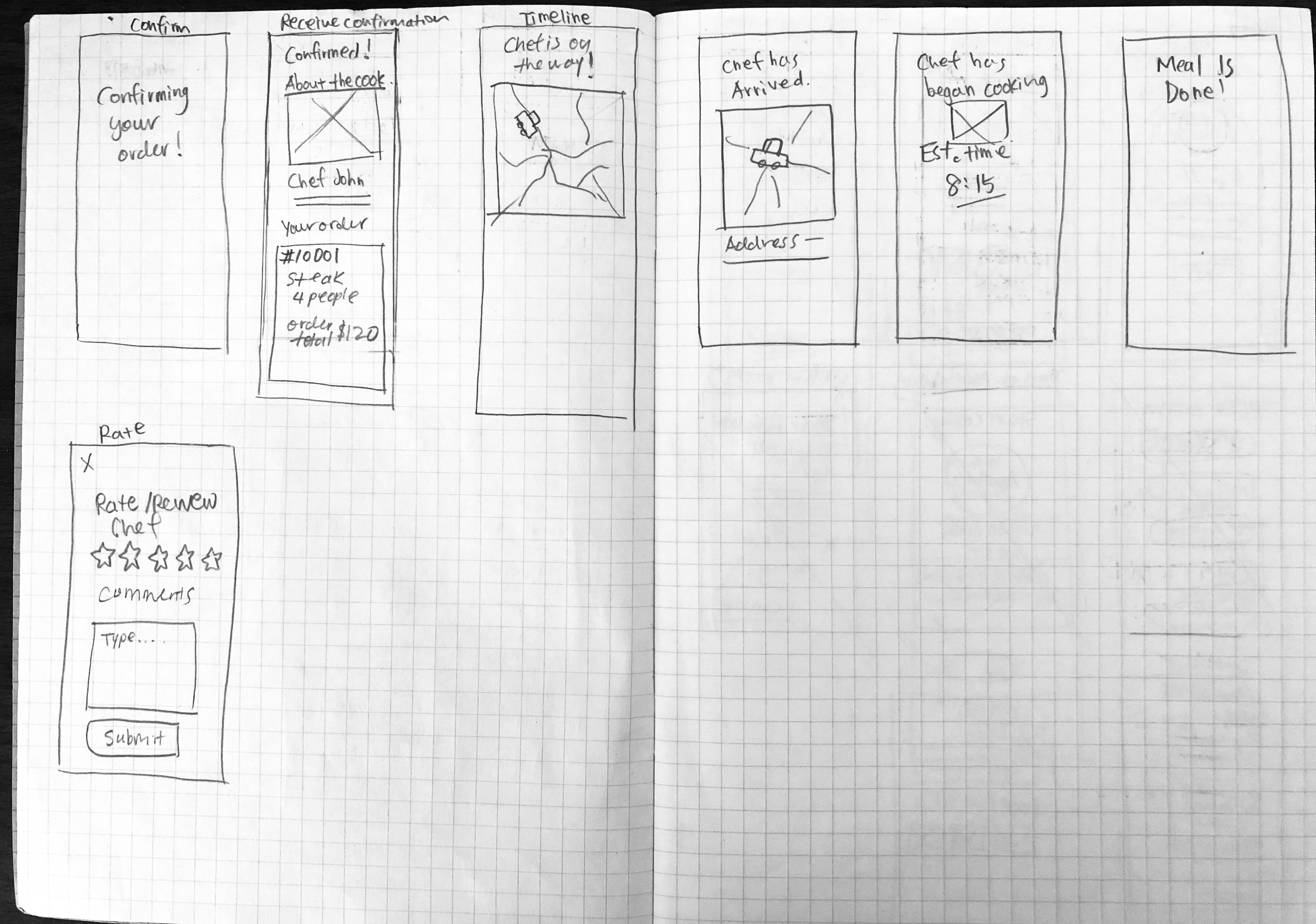 ---
Mid-Fidelity Wireframe
---
Final Design & Prototype
DINER
CHEF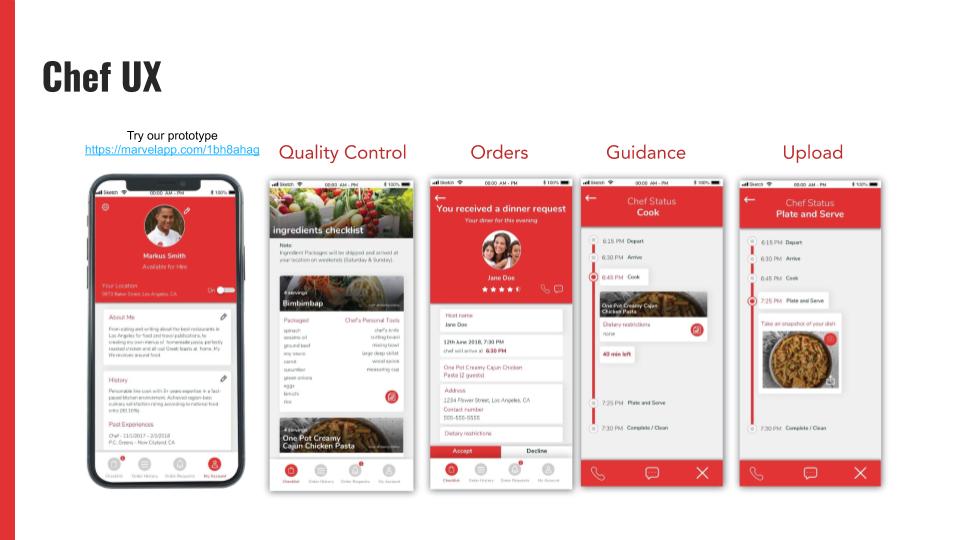 You can view the prototypes here: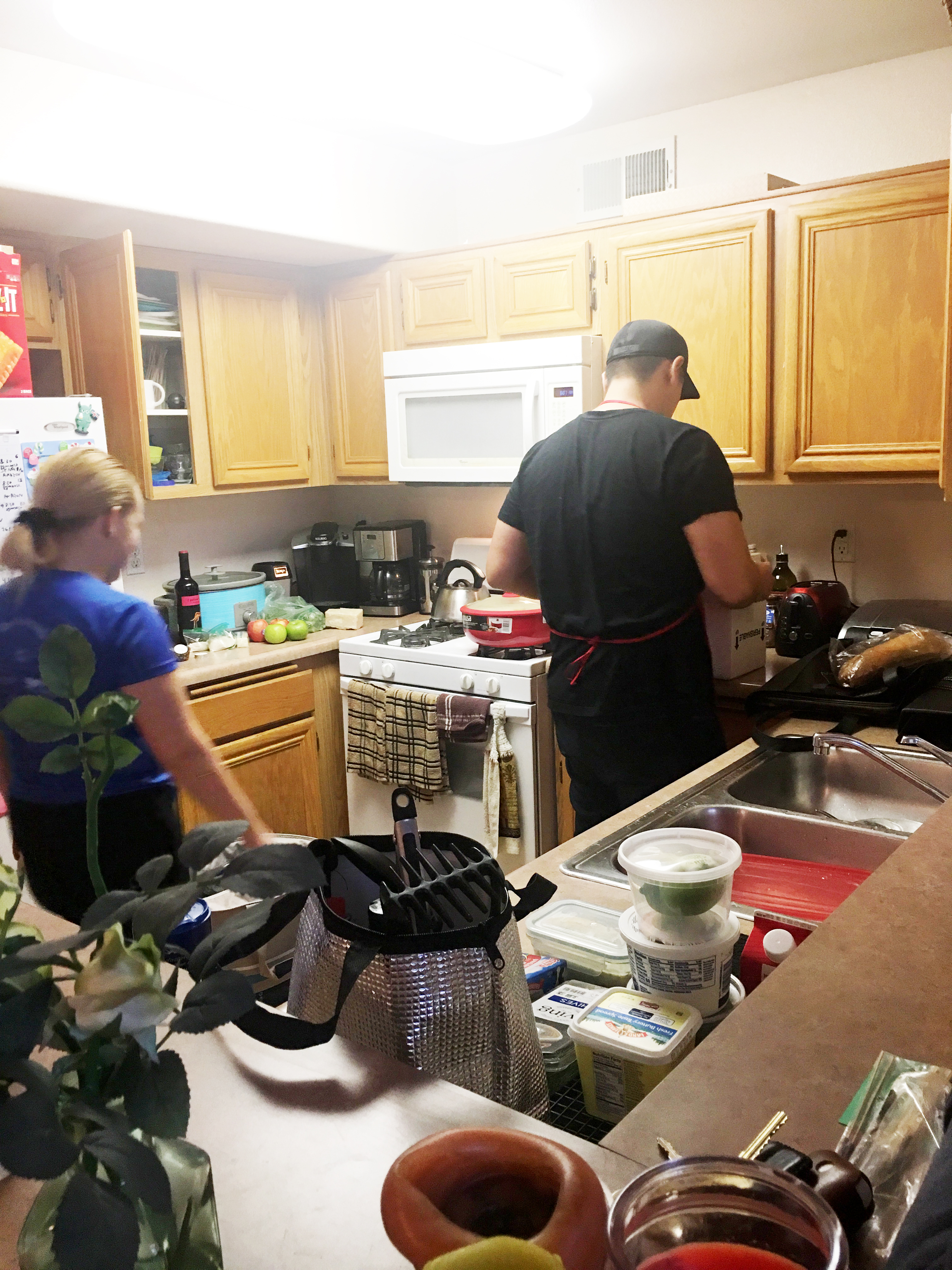 .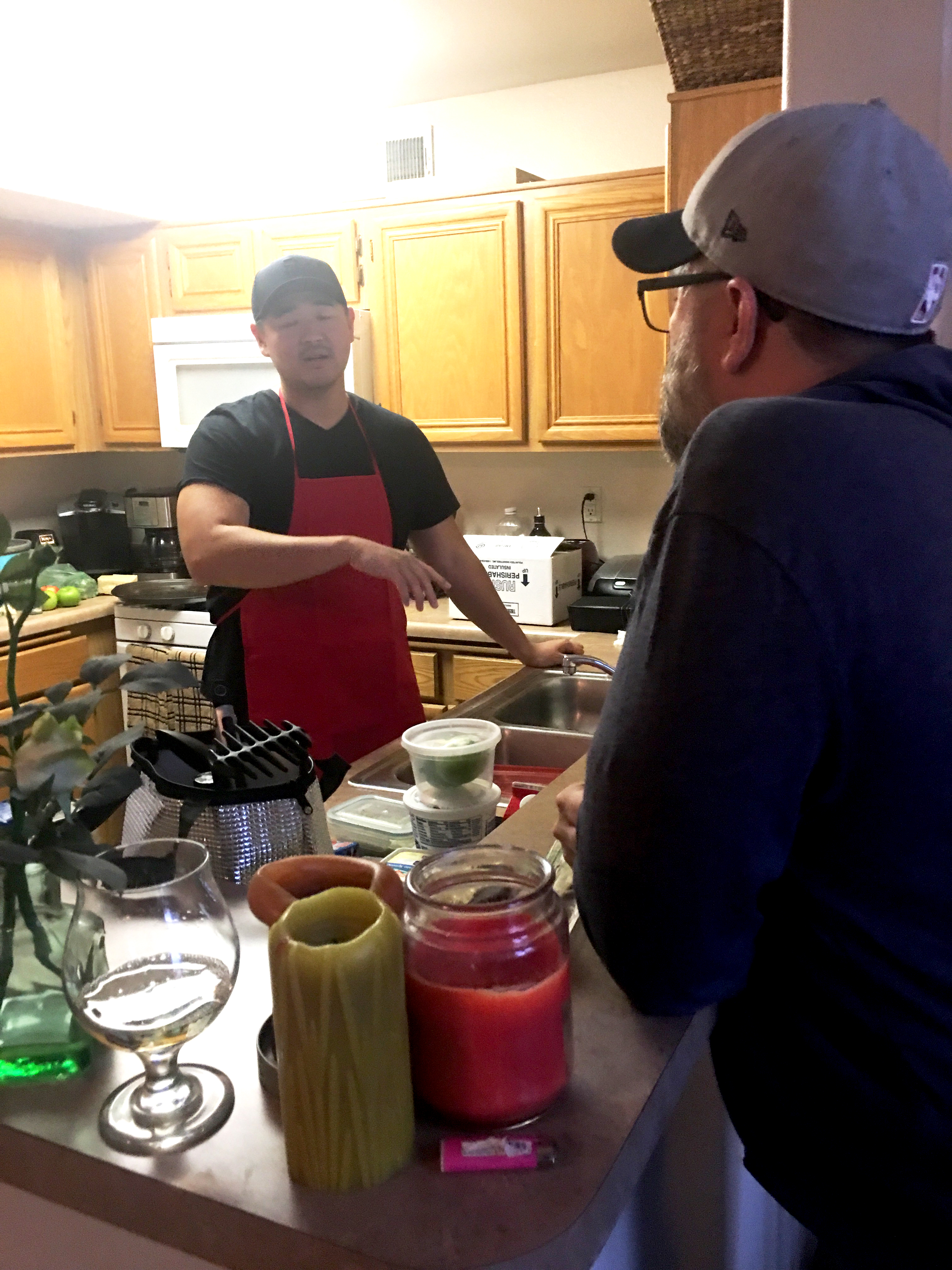 "Liked that food was prepared. Child with special preferences. Important for her to give cues. That way it worked out for everyone. Really like that I don't have to think."


"It was fun. I would use it either for friday night family dinner- to celebrate end of week. Small parties (up to 10 people- more than that, I would just get catering). Maybe use it for meal prep on sundays. I don't think I would ask for something crazy (I have my kid and my life- just trying to get this human fed). "

"I'm not the type of person who uses things thing on demand- but that was cool. I'm a very DIY person. We don't do it because a) we have the skills and b) I already feel obligated- but having them spend a couple of hours felt great to take a couple of hours for myself. Try before you buy."